Y.E.L.L. Presents: White-Identified Young Women Advocating for Change →
purpose
Theme
dis(Connect) to re(Connect): The Real Influencers
Goal
To empower and motivate our young women of color to excel in academics and to accept nothing less than excellence from self.
Objectives
Critique life, education and careers social norms that inhibit young women of color from being recognized for their success.
Highlight the achievements in spite of the obstacles/barriers that they face.
Contextualize their self-identity socially, culturally, historically, and politically by giving the women of color a sense of self and value of self.
View proceedings from the 2021 and 2019 Summits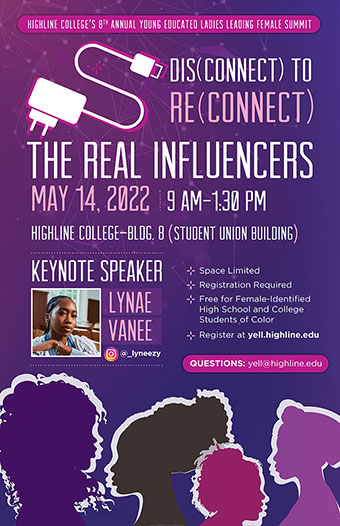 View an enlarge version of this year's poster
Your Presence is an Essence